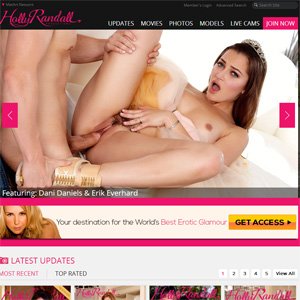 Glamour and the whole glamcore movement goes back a long way, but has recently come to a head. I am particularly happy to see the all new Holly Randall site, which is top notch in every way.
Holly Randall is the daughter of Suze Randall, perhaps one of the best erotic photographers of our times. Holly has learned well, and is now one of the top shooters for all of the high end websites and magazines out there. Her official site has some of her best work, some of her most personal stuff, and the stuff she is the most proud of, all in one place. The new design and layout make this perhaps one of the top sites in the glamour and glamcore world, certain something to check out. You won't see another site like this, Holly Randall has a unique view and a unique take on things, and her work is beyond reproach!
Check out Holly Randall's official site here for more hot glamcore action!